Dig Dug is this week's Arcade Archives game on Switch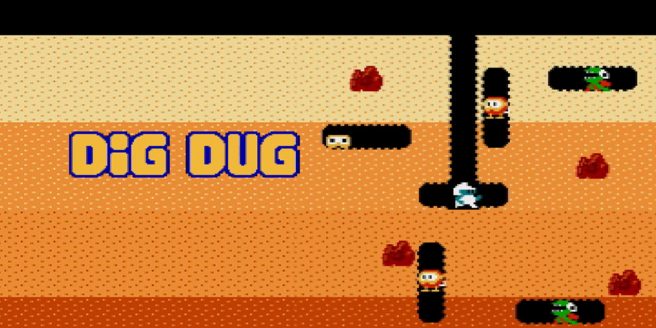 Hamster has announced that the arcade classic Dig Dug will be the next Arcade Archives title making its way to Switch. Here is some more information on the game.
Dig Dug was originally released by Namco back in 1982. In the game, you control of the eponymous Dig Dug and attempt to defeat all enemies on screen before moving on to the next level. To achieve this, you can either inflate the enemies with your harpoon until they burst or attempt to crush them under rocks by cleverly planning out your tunnel's structure.
Arcade Archives Dig Dug will release digitally on Switch tomorrow, August 4. It will cost $7.99 / €6.99 / £6.29 on the Switch eShop.
Related